The Reverend Jeff Potter is an Anglican priest and serves as Church Planter and Lead Pastor at St. Stephen's, Maple. Jeff has just recently accepted an appointment from Bishop Susan Bell to serve as the Diocesan Missioner for the Diocese of Niagara – a position that Jeff is excited to begin this fall.
Jeff holds an Honours Master of Divinity from Wycliffe College, and a Juris Doctor from Osgoode Hall Law School. Jeff practiced law at a large Bay Street firm prior to responding to God's call to full-time ordained ministry in the Anglican Church.
Jeff is passionate about sharing the Gospel of Jesus Christ, and works to build up well-equipped disciples. Prior to being called to plant something new at St. Stephen's, Jeff served at other large, well-established churches in Toronto. He currently serves as Team Lead of Fresh Expressions Canada, and has previously served as Co-Chair and Creative Director of the Diocesan Spirit of Invitation working group, and as a member of the Vital Church Planting organizing committee.

With a deep interest and broad experience in missional theology both academically and as a practitioner, Jeff is a sought-after conference speaker and workshop leader. He is frequently invited to speak on topics including church-planting and fresh expressions, church renewal and revitalisation, and missional theology.
Jeff's wife, Becky, works as a tax lawyer and also serves as the Children's Ministry Coordinator at St. Stephen's. Together, they have a three-year-old daughter, Josie, a one-year-old son, Jamie, and a hyper-active dog, Harriet.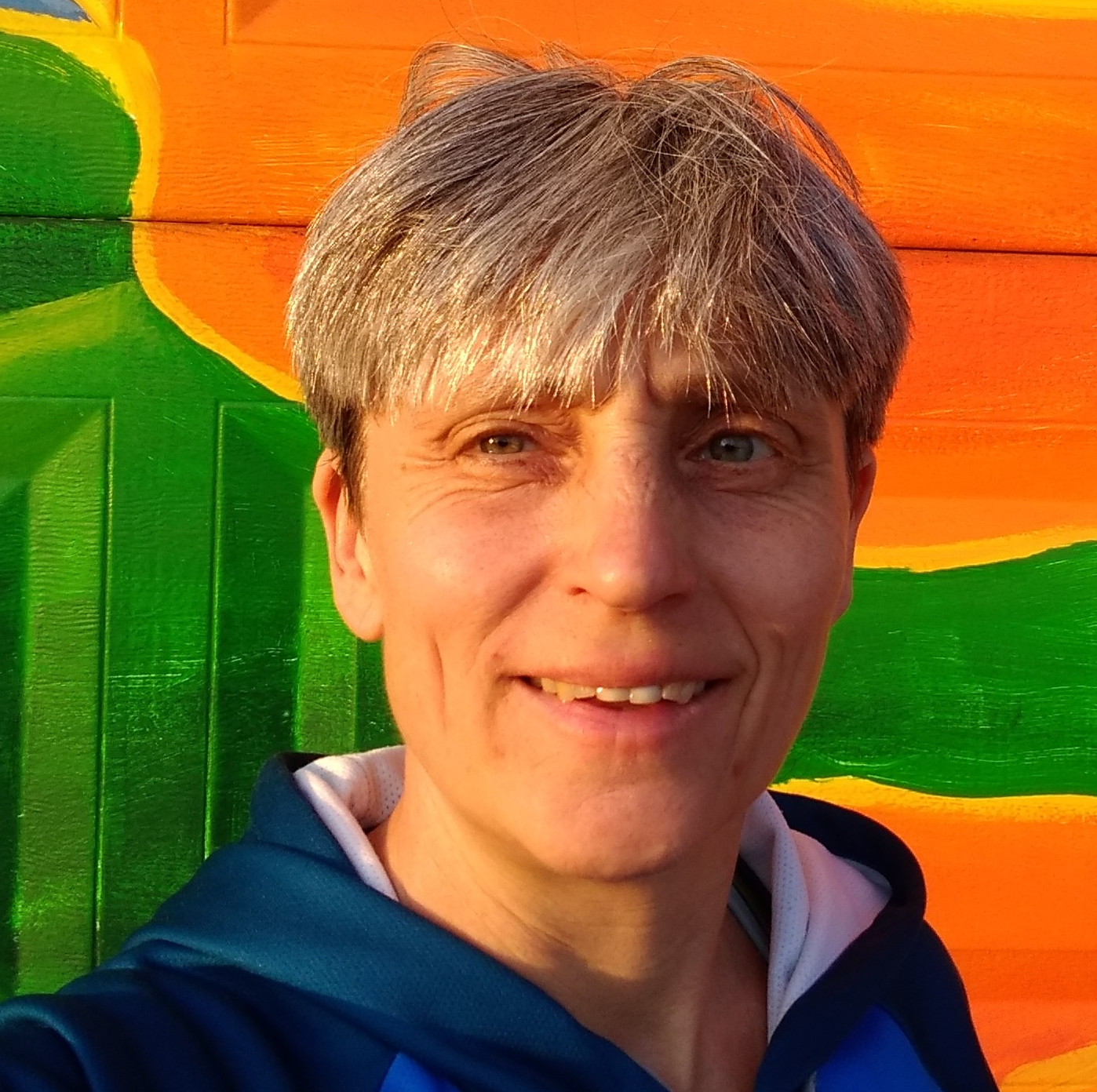 Iris Schweiger is a Jill of all trades and a master of none, but you can (probably) trust her to help run the show. Iris has been expressing herself freshly for decades, first in Germany, where she completed a co-op diploma in business, and then in Canada, where she added an ECE diploma from Seneca and a French Degree from York University. She has served as the President of the Martin Luther Church on and off since 2010, and became a lay-preacher with the EKD in 2017.
Her passion is inspiring people to live in and with the love of Christ, and she is always seeking to establish new ways of flinging wide the church doors to help neighbours, friends and congregation members through mission and worship.
When she's not at church, she is doing anything from guiding tours around Toronto to tutoring in German and French. She has been happily married since 1992 and has raised two daughters. The whole family enjoys the arts and the great outdoors and can be found swimming, biking, running, singing, or painting garages together. In the spring of 2020, Iris joined Fresh Expressions Canada and is excited to add a Lutheran presence to the mix.
Her favourite bible verse speaks to her interest in fostering inclusivity and seeing the potential in every one of God's creations: Romans 15:7, "Accept one another as Christ accepts us."
Zack Ingles
Media & Logistics
Zack Ingles is a musician, speaker and consultant, from the beautiful North shore of Lake Superior in Marathon ON. He is partner to Lina, a pastor in The United Church of Canada; and father to Abigail.
Since 2012, Zack has been working with churches and denominations, pastoring, worship leading and consulting on missional leadership, new ministry planting, team building, and brand/media development for non-profits. Zack is passionate about exploring new and innovative ways of being Church; often through unconventional methods. His faith journey has brought him through 5 provinces and over 10 different church denominations.
Zack joined Fresh Expressions Canada in 2017 and covers all communications and logistical event planning. You can even occasionally find him teaching and speaking at some of our events.